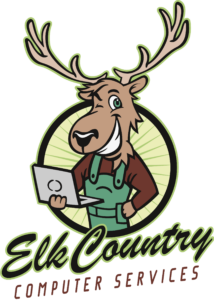 Welcome to the NMI Technology family!
As of August 1st, 2023, NMI Technology has acquired the assets of Elk Country Computer Services.
NMI Technology has been in business servicing Northern Michigan's technology needs for nearly 15 years. Our business was started in Petoskey and has grown to service clients all across the state, but our focus has always remained on the Northern Michigan area. Several years ago we moved into our current office located in Indian River. When Jake first started Elk Country Computer Services, I offered a little bit of advice and sent him on his way. Now a few short years later, Elk Country Computer Services has become a trusted name in the area providing community-focused service to the area.
Our service areas are very close and our beliefs in providing technology help at affordable prices with a focus on the local communities in which we serve made this decision an easy one. Our goal is to make the transition as seamless as possible with as few changes as possible. I look forward to meeting everyone and continuing on where Jake left off. If you have any questions, please feel free to reach out to us using the same phone number as before or our office number at (231) 238-2077.
Austin Walters
President